George Oliver is on the cutting edge of office development for the next generation tenant.  They are consistently pushing the envelope to create office communities that set themselves apart from the rest of the market.  Their vision and execution are top of class and consistently outperform the market.
Bryan Taute
Senior Vice President
– CBRE

Throughout our project George Oliver have displayed a high level of responsiveness and commitment to being available throughout the lease-up process. Curt Kremer's ability to not just understand tenant demand but to convey technical design and construction components is invaluable. We look forward to the opportunity to working again with the George Oliver Companies in the future.
Edvin Beasley
Senior Vice President
– Stream Realty Partners

Curt Kremer and the George Oliver team are amazing.  I have been fortunate to know Curt for 14 years and have worked with him on numerous projects.  When our lease was coming up for renewal and there was availability at a George Oliver project, I jumped at the chance.  We love our office!  We are so proud of our space and the community that George Oliver created for us to work in.  We definitely have the best office space in town!
Michelle Heeb
Principal
– Forward Tilt

George Oliver understands construction. Having a building ownership who has sat in the GC's seat can make our job much easier which in turn allows us to be efficient and keep costs down.  Working with George Oliver on the Quad has given me a next level appreciation for an ownership with the type of vision and attention to detail they have.  I look forward to my next project with them.
Craig Zupancic
Managing Principal
– RSG Builders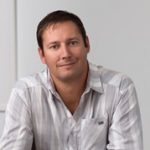 George Oliver not only brings a vision to the table, but they work tirelessly throughout the project to ensure that vision is realized.  Whether it be during design or construction, every decision ties back to how it supports the value of the place being created.  Projects benefit directly from their involvement.
Adam Ambro
Senior Associate
– Gensler

Curt's access to the opportunities in his markets combined with his ability to evaluate and execute complex projects with creativity and discipline make him a great partner.m.
Jim Orth
Managing Principal
– WHI Real Estate Partners